Appointment Reminders For Spas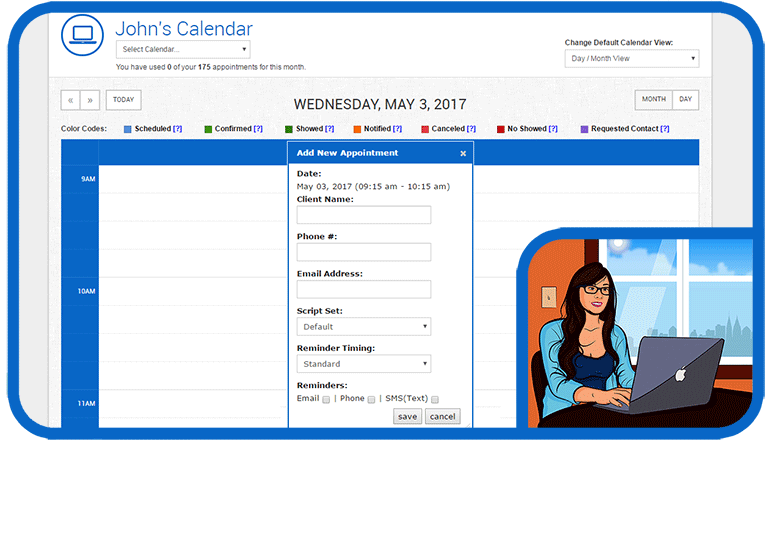 Schedule appointments in Appointment Aid.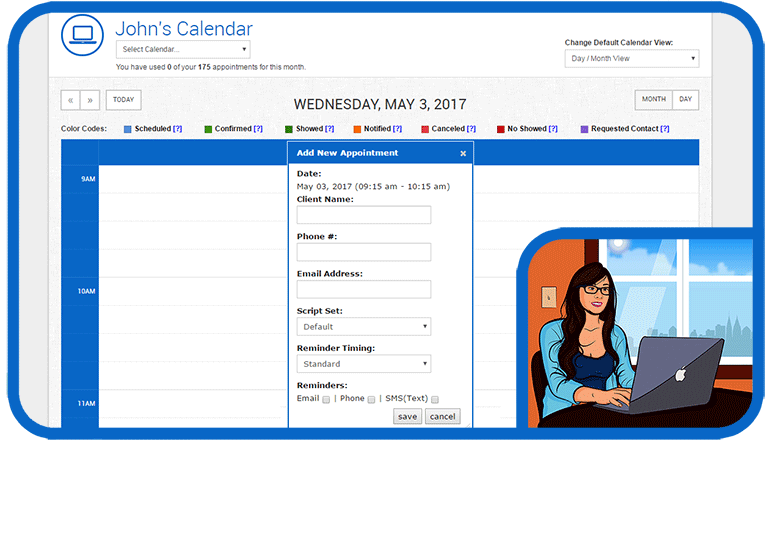 Schedule appointments in Appointment Aid.
2. Client Receives Reminders
Phone Call, Text Message, or Email Reminders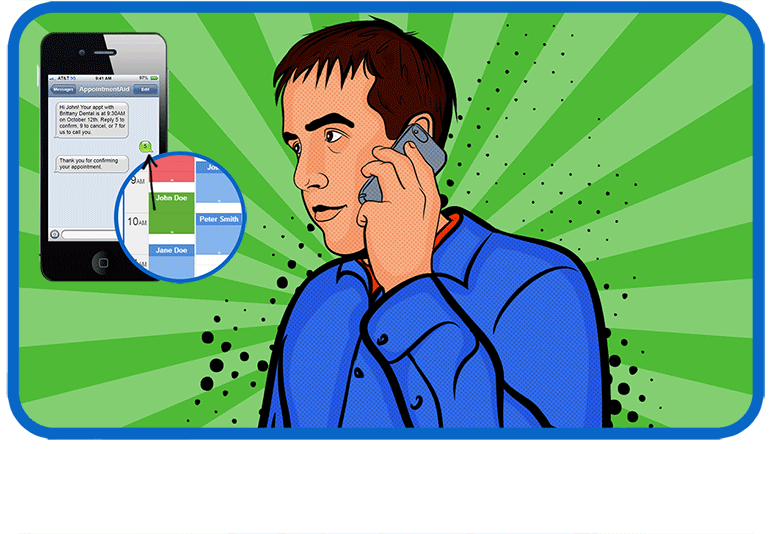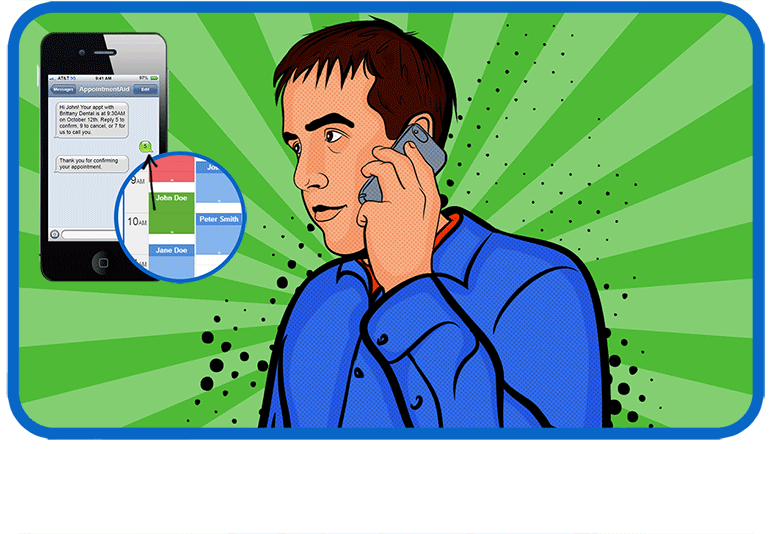 2. Client Receives Reminders
Phone Call, Text Message, or Email Reminders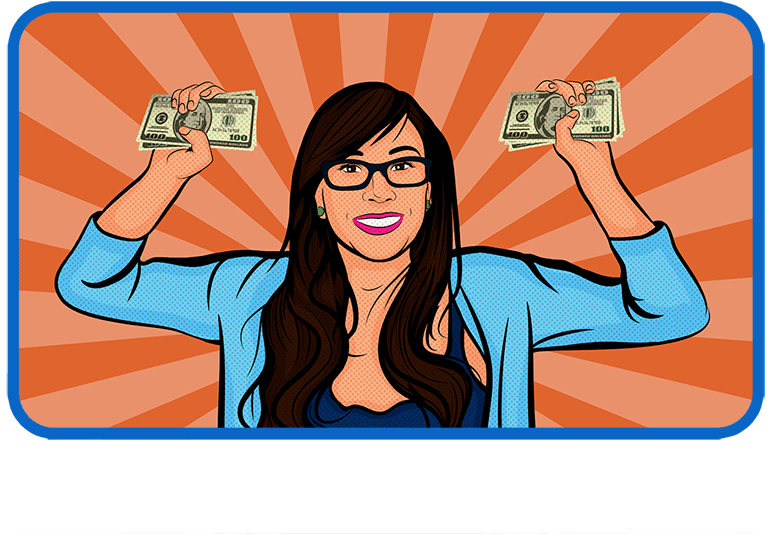 3. Your Clients Arrive On Time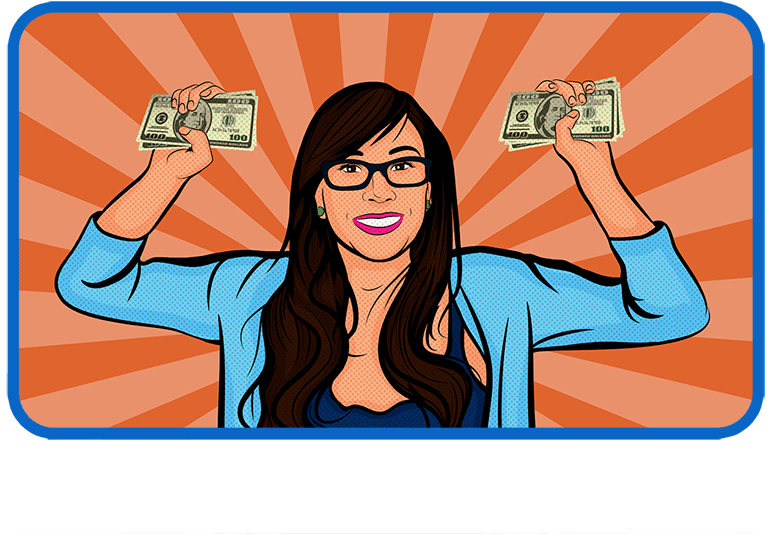 3. Your Clients Arrive On Time
If you run a health spa, you know fully well that you need to sell as many appointment spots as possible. Essentially, your business is all about selling time. Once a particular block of time passes, it's never going to come back. It's lost for good. Anybody who sells accommodations knows this. The hotel manager knows this, the day spa owner knows this, the bed & breakfast owner knows this. It's all about time. Unfortunately, many spa owners are leaving a lot of money on the table and losing a lot of money by failing to manage and account for their time properly. One of the most common ways that spa owners fail to make the amount of profits that they could be making is when they adopt a very faulty or inefficient appointment setting system.
With such a system people set up an appointment, and then they promptly forget about the appointment. This doesn't set them back because you don't charge them a booking fee. You don't charge them money in front. They don't have any skin in the game. However, you do, and for every person that misses an appointment, you are left scrambling to fill that appointment spot. This is not very easy to do if you have a fairly new spa, and you are still establishing a name for yourself in your service area.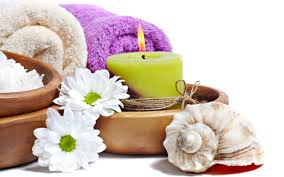 Even if your spa is a local institution, and you have a lot of word of mouth in your local market area, this might not help you all that much. Why? In many cases, people cancel at the last minute. Something comes up, and they just blow the appointment. This is a serious problem. The good news is that fixing this systemic problem is not as hard as you think. In many cases, you only need to add one simple layer to your current operations for you to reclaim all these lost income. How? You only need to put into place an appointment reminder service. That's right. An appointment reminder service notifies your customers that they set up an appointment. It's a basic reminder service. It sends them a short text message telling them that they have an appointment set up.
Once they get this reminder, they can do one of two things. They can confirm, or they can cancel; either way, your spa business benefits. How? When people cancel ahead of time, you still have enough time to get a replacement appointment for that client. When people confirm, this is even better. Why? You are rest assured that that person will show up. Either way, your business benefits. However, an appointment reminder service for spas also packs one additional benefit that you should pay attention to.
A key benefit of SMS appointment reminders for spas
One key benefit that you should really pay attention to is the fact that when people cancel, and you move up another customer to that open spot, you are building good will with that customer. Let's face it. The spa business can be quite competitive. Whether it be tanning or other services. You need as much competitive advantage as you can get. When people feel that you have bent over backwards to accommodate them, or you have pulled strings to move them up, they won't forget it. They will feel grateful. They will feel that your service is a great service because you went out of your way to help them. More importantly, in addition to the loyalty that you are cultivating by moving people up (thanks to your appointment reminder service), they are more likely to spread good news about your business. You have to remember that in any type of situation, bad news spreads faster than good news.
You need to give people an incentive to compliment your business with their friends and family. Through the use of spa appointment reminders, you can build good will for your spa business. It doesn't matter whether your spa has been around for several decades or is a new kid on the block. Any business could use more customers. Any business could use more bookings. This is precisely what you get when you implement an appointment reminder service for your spa.
Start your free trial